In this day and age, we can choose from an assortment of modern couches to decorate our home. Sofas come in a variety of creative styles that fit your lifestyle. Here are 5 creative couch styles you could use in your home.
 Sectional Sofa
Of all the modern couch ideas sectional couches represent the most popular growing trend. These feature a sleek L-shape that fits in the corner of the room. It provides extra seating space for family and friends gatherings. The L-shape of a sectional sofa comes in right face or left facing to fit into your living room the way you need it.
Knole Sofa
This classic design was initially used to guard against drafts. It features a high back with adjustable arms. The back and arms are linked together using corded rope giving it a creative look. This type of sofa is great if you want a vintage look for your living space.
English Rolled Arms Sofa
This couch was designed with comfort in mind. It features a plush back, seating cushions and arms. The English arm or club arms are lower at the back and higher at the front giving a "club" shape. These couches also feature low short legs.
Modern Mid-century Sofa
If you're looking for a vintage or retro look for your place mid-century sofas are just the furniture you need. These sofas are slim and firmly cushioned. The legs are often slim and made of metal material.  The slim fit allows them to fit well into apartments with limited space.
Bridgewater Sofa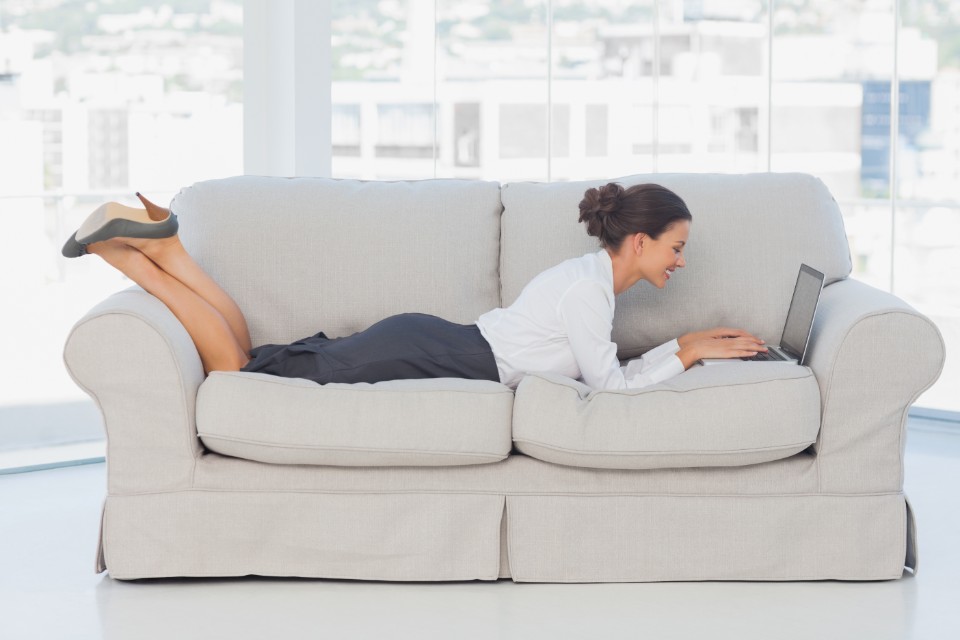 This couch is also known as a British three-seater or birch arm couch. It's designed for comfort with its plush cushions  and rolled back and low arms. The defining features is a skirt at the bottom of the couch that is used to conceal the couch legs. This is useful for keeping the area under the couch clean.
Chesterfield Sofa
It's rumoured that the 4th earl of Chesterfield was the first to commission this couch. This type of couch is usually seem in studies and lawyers office. They became a common feature for these type of rooms because they allow a person to sit comfortably in an upright position. This prevent suits from getting wrinkled. They usually made with leather material and features rolled arms, a high back, arms equal to the height of the back and tufted. This couch as no back cushions.
Camelback Sofa
This style of couch was invented by Thomas Chippendale. A traditional camelback couch has an arched back that peaks in the middle and at the ends. The effect makes the back look like the shape of a camelback. This couch has square or rolled arms, exposed legs, and no back cushions.
Cabriole Sofa
This sofa is named after it's sofa leg design known as cabriole leg. The top of the couch leg is curved outward and the curves inward towards the bottom in an "S" shape. The wood frame of the sofa is exposed and often has carvings. The arms of the couch are lower than the back. Traditional cabriole sofas have no back cushions but modern sofas of this style often include them.
Lawson Sofa
This sofa was designed with comfort in mind. The couch upholstery is typically overstuffed and has many back cushions. Modern Lawson couches have arms that are lower than the back. The couch arms are either rolled or square. They usually feature only three back cushions.
No matter what your style of couch or sofa it needs professional cleaning once a year. Vivid Cleaning provides essential couch cleaning services to Toronto, Vaughan, Markham and the entire GTA. We all furniture including armchairs, sectional couches, sofas, benches and more. Make your life easier today!