About Us
Vivid Cleaning an experienced provider of professional steam cleaning services for your home or office. Family-owned and operated, we are a premier steam cleaning company serving the entire Greater Toronto Area. We've built our reputation by maintaining outstanding relationships with our customers and always going the extra mile to keep them happy.
Contact Us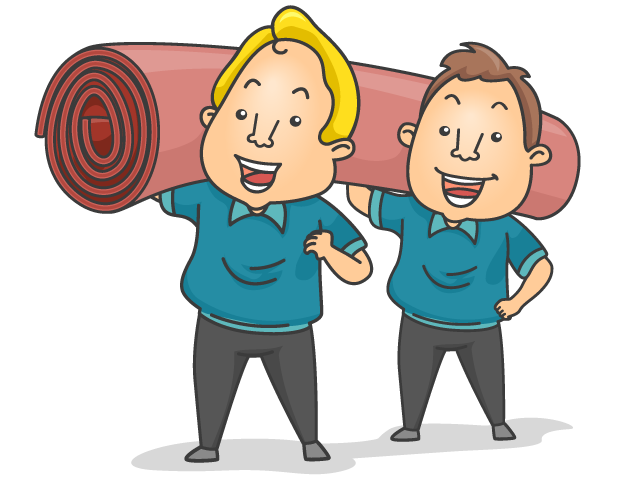 Our Mission
Our mission statement is: " Vivid Cleaning is dedicated to providing the most proficient, affordable, and highest quality cleaning in Toronto. We have on time, express service that does not single any customer out. We make sure that the customer is 100% happy and that is the only way we feel our job has been done.
Our Vision
Vivid Cleaning offers a wide variety of carpet cleaning services in Toronto and the GTA. Not only do we provide carpet cleaning services, but we also provide upholstery cleaning, tile and grout cleaning, and rug cleaning. We started out as a carpet cleaning company, but due to high demand we quickly expanded to other areas of cleaning.
Our Staff
Our staff are now trained in all areas of carpet and upholstery cleaning. We provide exceptional carpet cleaning services in Toronto and the GTA and any surrounding areas. We have the needed experience to provide every carpet or tile that we clean with the full care it requires.
Reviews
I used Vivid cleaning to do a deep carpet cleaning for my whole house. The cleaner was professional, considerate, worked quickly, and did a great job. The next day I noticed that one area where a stain seeped back through the carpet padding, called Vivid back and they came the same day to do the…
I wanted to say that Vivid did a fantastic job of cleaning my basement apartment. Richard and Roland were very professional and met all my expectations. I asked them if they could come out late in the evening and they came out the same day. Very impressed with the customer service and the price and…
The Gentleman at the phone when i called was very nice and serviced me for the carpet cleaning within 2 days pf my call, the price was the best in town!!! I was getting charged a lot by other companies, i am very satisfied with his job and customer service skills, I strongly recommend VIVID…
Roland was excellent and quick in replying to my emails/text messages and also didn't hesitate to coordinate with my needs/request even though they were out of his paid responsibility. After cleaning, Roland also followed up with me on 'after service'. From the start to the end, I was very pleased with his work.